FAQ or Informations from B - V
When traveling to an Asian country for the first time, or to the Philippines for the first time, a number of questions naturally arise. We have covered the most essential points here in a short explanation.
North Luzon Tours Infoboard
Seasons • Temperatures • Peak season
There are no seasons in the European sense. However, the locals distinguish between
– cool dry season (Dec – Feb)
– hot dry season (March – May) and
– rainy season (June – Nov).
The Philippines is best visited in the period from
end of November to April.
However, the best time to visit is from late December to mid-March.
From the beginning of January it is usually up to max. 30 ° C during the day and at night the temperatures can sometimes drop to 16 ° C. In this time it is also dry and therefore ideal to make tours in the Cordilleras. E.g. to Banaue and Sagada, but also to the Pinatubo crater lake.
In the mountains it is very cool at night compared to the rest of Luzon. In the months of January and February, temperatures can be close to freezing point on some nights.
In the peak seasons, like Christmas or Holy Week, it is very hard to get rooms that are only rented for one day! This is the time when the locals flee the big cities en masse. 
À la carte • Homemade • Fastfood
For Filipinos, eating is as much a part of daily life as breathing. It should be five times a day, otherwise the quality of life is missing. Contrary to all assumptions, it is not only about rice dishes. Fast food is a big topic, of course, which is why all the well-known companies can be found here, as well as many fast food chains that are unknown in Europe. Chowking, Jollibee, Greenwich, Shakys, etc., can be found everywhere and also offer good food. If you prefer to try local cuisine, there are numerous eateries all over the country. At a very, very reasonable price and often surprisingly good. At the local markets you will always find something special that offers the taste of the respective province. In the picture above, for example, you can see a speciality from Ilocos Norte, called Okoy. It is a really recommendable dish that can be bought very cheaply.
However, if you are more in the mood for local food, you can also be helped. Especially in the tourist centres, various restaurants or resorts offer dishes that you know from your home country. The Philippines are very diverse in what they offer, so no one has to worry about going home undernourished
Manila (NAIA) • Clark (CRK) • B2B Shuttle
We recommend choosing Clark (CRK) in the province of Pampanga as destination airport, which is located about 80 km north of Manila and thus almost in the heart of Northern Luzon. With some luck you can see the Pinatubo crater lake from the airplane! (see our picture on the left). This crater lake was formed after the last eruption in July 1991, when the blown away crater of the volcano filled up with rain water over time.
Unfortunately, not many airlines that fly you from Europe to the Philippines yet serve this very conveniently located airport. Only Qatar Airways, Emirates and Singapore Airlines offer this airport as a final destination. Among them, Qatar Airways offers the shortest total flight time. With Emirates, you have to calculate two stopovers, because this airline makes a stopover on Cebu before flying to Clark. Yes, and Singapore Airlines flies you to Singapore first before continuing to Clark.
Flights with destination Manila (MNL) are usually cheaper, but then it may well take 4 – 5 hours to reach the city exit in the north. That if you want to go north by car. 
But since about three years there is an hourly (!) B2B service. This is a shuttle bus that takes you from Manila, NAIA to Angeles City and vice versa. With this shuttle bus, you can be in Angeles City in 2 ½ hours because it is allowed to use the bus lane that leads out of the metropolis. The cost of the ride is about €7/person.
Hospitals • Massages • Dentists
Medical care is – according to my own experience – now very good. There are hospitals all over the country with professional staff who are very skilled and friendly.
Very well-equipped dental clinics also offer excellent service at a reasonable price. The Philippines is also very suitable for people looking for professional and affordable dental treatment. Watch this short trailer about it – Dental treatment with a holiday.
But, not all that shines is gold. Especially if you have to be treated as an in-patient, it is necessary to have an accompanying person to take care of food and drink. 
A service that is also very popular is massages. You only have to ask the staff at the reception, and they will immediately recommend a good masseuse.
Hint: It is recommended that you take out additional insurance to cover illness and repatriation for the duration of your stay abroad. For more information, see "European travel insurance".
Providers • Coverage • Glas fibre
The Philippines nowadays has a very well-developed internet and mobile network.
The latest technology (fibre optics) is very much on the rise. There are two mobile network providers – SMART and Globe. Each has its own advantages and disadvantages.
If you want to be connected with your loved ones at home (WhatsApp/Skype etc.), it is best to buy a SIM card from one of the local providers after arrival, so as not to fall into the trap of expensive roaming charges.
The cost is PhP 40 (€ 0.70). Ideally, you should have a mobile phone with dual SIM capability, then you can use your home SIM card and the Philippine one at the same time. That way you never miss an urgent call.
Add credit, choose a promo and you're on the internet. North Luzon Tours knows the best rates.
Almost every hotel and restaurant offers free WIFI. In the urban centres, these providers are often already connected to the fibre-optic network and you benefit from super-fast data transfer. However, make sure that your mobile phone is compatible with an Asian SIM card. Some European mobile phones do not accept Asian SIM cards.
If you have such a mobile phone and still want to use a local SIM card, there are specialists here who will activate the mobile phone for a relatively small fee.
Contact us if you have any questions about this before you arrive.
Communication • 2nd tongue • Small talk
The national super-language is Tagalog, also called Filipino. In Northern Luzon, the main language spoken is Ilocano, whereas in the South on Cebu (and its surroundings) and in Mindanao – Bisaya/ Cebuano is spoken. However, the majority of the population also speaks English more or less well. You can therefore communicate very well with Filipinos, even if you move away from the tourist centres. Filipinos appreciate it very much if you speak at least a few words of Filipino. A friendly "Magandang Araw" (good day) or "Paalam" (goodbye) shows people that you are interested in their culture and language and you will immediately start a conversation with them. A common conversation flow is something like this: You (after you did a purchase): "
Salamat po
" (In a very friendly way, thank you). Filipino: "
Oh, you know Tagalog Ma'am / Sir
?" You: "
Konti lang!
" (Just a little) And already a new acquaintance is made! In many cases, a small vocabulary in Filipino also saves you from being harassed too much by the street- and beach vendors! If you are harassed by the countless street vendors, a simple "No, thank you" or "No, I'm not interested" is not enough. Filipinos don't seem to understand this and ignore it completely. However, if you say a somewhat sharper "Hinde!" (No) or even better "Hindi ako interesado" (I'm not interested), most of them turn around and leave you alone. As you can see, there are advantages – in every direction – to having some knowledge of the local language.
Thanks to our partner's
language course
, you can learn it easily! (see above).
Money exchange • ATM fees • Daily costs
The currency in the Philippines is the Philippine peso.
Only exchange here in the country, as you will hardly get a good exchange rate in your home country.
There are countless money changers, where you can usually get a better rate than at the banks.
We recommend that you to take enough cash with you. In some areas, there are barely any ATMs. Withdrawing money from an ATM means:
You will get a maximum of PhP 10,000,- / about €175,- (as of 11/2022) per withdrawal. A fee of PhP 250,- (approx. €4,39 !) is charged per withdrawal! The debit on your account is then PhP 10.250,- (= €179,39).
Conclusion: Bad exchange rate, double fees for ATM withdrawals. Therefore, use ATM cards only in emergencies. Credit cards are suitable for hotel bills, but some hotels only accept cash payments.
Our recommendation: Roughly calculate
about €40,- to   €50,- (PhP 2.500,- to 3.000,-) / day / 2 persons excluding hotel costs *
about €80,- to €100,- (PhP 4.900,- to 6000,-) / day / 2 persons including hotel costs * (medium price category)
cash requirement. Then you are on the safe side. 
* We have deliberately extrapolated to two persons here, because you can hardly get a single room.
If you want to shop at the local markets, it is advisable to always have enough small banknotes such as 20s, 50s and 100s in your pocket. The vendors usually don't have change and therefore can hardly give change on large notes.
Please observe the import and export regulations for cash! You are allowed to import cash equivalent to USD 10,000 and export local currency equivalent to PhP 50,000 (always per person). If these amounts are exceeded (without declaration), all cash will be confiscated!
Tip! We at North Luzon Tours have found a safe way to get cash into the country, via bank transfer! Despite the bank-to-bank transfer method, you often get a better rate than in the local exchange offices. Read more about this under the heading Remittance.
Voltage • Hertz • Plug adapter
So far, the supply of electricity works in most areas in the Philippines.
From 2010 to 2017, a huge windmill park was built in Northern Luzon, more precisely in Pagudpud (Ilocos Norte). The electricity grid has a voltage of 220V at 60 Hz.
Therefore, there is no restriction of use for our appliances from Europe, as most of the appliances are designed for this.
The Philippine sockets are mostly suitable for Europlugs. Occasionally, instead of the round openings for the plug, there are only slots, so they are only suitable for special plugs. This problem can be solved by buying an adapter (see photo) for about € 0.50 at any market, and the socket is suitable for Europlugs. 
What causes frustration now and then are unexpected power cuts, the duration of which can never be foreseen. It is therefore advisable to buy a power bank so that you can at least charge your mobile phone in an emergency.
Exchange rate • ATM fees • Credit card
In addition to our information on "
Money • Currency
", there is also the option of bank transfer. This way you will have sufficient cash available without having to carry it around with you in cash during your journey. If you find that you run out of money while you are on tour with us, this is a quick and easy way to top up your travel funds. We have had the best experience with "Wise". Despite bank transfers, you get a much better exchange rate than with the local money changers. However, you need an account in the recipient country (i.e. the Philippines). Therefore, we offer you to transfer the money that you do not want to carry with you during your journey to our bank account beforehand. We will then hand over the transfer amount to you immediately after your arrival.
Check out Wise with the button below.
Clark • Manila • Pick Up / Drop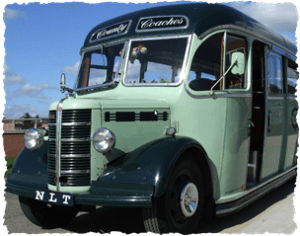 As an additional service, we offer a shuttle service for pickup directly from the airport in Clark or Manila to take you straight to your accommodation anywhere in Central and North Luzon. After a long and tiring journey, for sure, you don't want to waste time and nerves looking for a taxi and transferring your luggage to a bus.
Please note: The following prices are basic prices and are valid for a radius of 300 km for Manila and 200 km for Clark.
Prices for pickup at the airport in Manila (MNL)
| | |
| --- | --- |
| up to 4 pax | € 160,– |
| 5 – 8 pax | € 220,– |
Prices for pickup at the airport in Clark (CRK)
| | |
| --- | --- |
| up to 4 pax | € 100,– |
| 5 – 8 pax | € 160,– |
Contact us at least two weeks before your arrival in the Philippines if you want to take advantage of this highly appreciated service!
By e-mail – shuttle[at]north-luzon-tours.com – or use our Contact form 
Clark • Manila • Pick Up / Drop
The tour prices depend on the desired destination(s) and on the number of participants and the date of the tour! 
As on average, you have to calculate with roughly 45 – 50 € / person / day for a group of four!
In the Philippines, rooms are NOT paid for per person, but according to the size of the room. So if you take a twin room but use it all alone, you still pay for two people.
The approximate daily costs for food, drinks and accommodation can be found in the info box "Money – Currency".
Please note that there are complications with accommodation during the peak seasons in the Philippines (e.g. Easter and Christmas), so it is not possible to quote a price in advance without restrictions. Especially, overnight stays that are only booked for one night are impossible at these times.
Just inquire via Contact form
Taxi • Bus • Jeepney • Tricycle
There is a public transport system in the Philippines, but it is limited to
Taxi (only in bigger cities, risk of rip-off)
Bus (cheap)
Jeepney (open minibus, cheap) and
Tricycle (moped cab taxi, expensive) 
A hint for nostalgic travellers: From Manila, a railway line runs in a south-easterly direction to Naga, Bicol Region. This is the only railway that still exists in the Philippines, and it is in a correspondingly poor condition. There used to be a railway to Northern Luzon, but its operation was gradually abandoned in the 1980s. Some parts of the route can still be seen today. But back to the means of transport available today.
Taxis are only available in larger cities. On North Luzon in Manila, Baguio, Clark City and San Fernando (La Union). They should ALWAYS be used with meters, otherwise there is a high risk of being ripped off. Do not get involved in any negotiations regarding the fare, you are always the one who pays the extra, even if you think you have negotiated well. The basic rule must be: no transport without a meter!
If the driver refuses to use the meter, and you are already on the taxi, ask him to stop and make it clear that you will leave the taxi. It is also advisable to remember the taxi number and make an imaginary call in the taxi. In this fake call, mention the taxi number, understandable to the driver, so that he thinks you have told someone which taxi you are in.
The bus is good for intercity travel. You have to accept that the buses stop everywhere you can pick up passengers. There are no fixed timetables. Ideal if you have several / large pieces of luggage. Fair value for money!
With a jeepney you can travel from village to village, but somewhere its permitted radius of action ends, and you have to change to another jeepney. Problematic for people with several / large pieces of luggage. Fair value for money!
Tricycles operate from a town/village and offer a door-to-door service. Recommended for distances of 5 to 10 km if your destination is far away of a jeepney service. Often the cabins are so small and cramped that there is no room for luggage. Here, too, there is a great danger of being ripped off!
North Luzon Tours offers you an air-conditioned SUV or van as a means of transport and operates throughout Luzon on request.
Entry requirements – length of stay – visa extension
For a stay of up to thirty days, as an EU citizen, you do not need a visa in your passport.
IMPORTANT:
When entering the country, make sure you get an entry stamp in your passport! Your passport must still be valid for at least 6 months at the time of departure!
You will need a visa for a stay of more than thirty days. You can have this issued in advance at the respective Philippine embassy in your home country or apply for it locally at the "Bureau of Immigration" within the thirty-day period. We recommend that you do this in your home country, as it is usually half the price.
Visa fees at embassies in the EU – approx. € 30,- (plus postage)
Visa fees at  "Bureau of Immigration" – approx. € 60,-.
This visa is valid for 59 days and can be extended for another 59 days shortly before expiration.